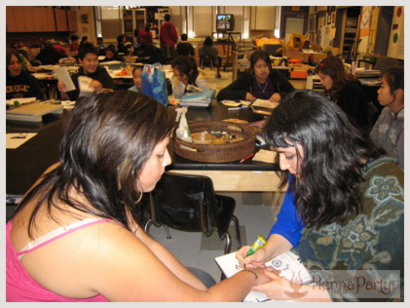 Henna Party holds workshops such as educational presentations, private or semi-private lessons for all ages.
Frequently asked questions will be addressed during the workshop, from history of henna to its applications, to how to achieve the best henna stains.
Hands on activities include mixing of henna paste, fill and use cones, design or implement simple henna tattoo.