Hi, welcome to HennaParty.com! We are a group of talented artists who have solid backgrounds in fine arts, cosmetic arts, and cottage arts backgrounds. Many of us have cultural and family connections to India, Pakistan or the Middle East where henna is commonly used to adorn the skin and celebrate special events. We find tremendous satisfaction in providing our clients with creative and amazing henna designs as well as premium products and five star service. We have been henna artists for over 8 years. Our writings and henna works have been published and featured in the South Asian cultural magazines, Desh Videsh and Pardes. We have been a Guest-Artist Speaker for Ms. Mandeson's Level 2 art class at Cupertino High School. We have been interviewed for our expertise on the multi-cultural significance of henna by the International TV Network, Univision on Demand (check out the Gallery for the interview video) . We were the principal "Temporary Tattoo" Artist for the independent film "Lines". In addition to our works in Florida and California, We have been blessed with opportunities to provide henna artistry for wedding clients at exotic International destinations.
From a $50 personal appointment to a 500 guest multi-day International event; what makes the work enjoyable for us? It is sharing the joy and satisfaction with each person as they witness their own beautiful transformation with the ancient art of henna. It is our goal to provide you with a fun, safe and enchanting experience with this ancient body art! Welcome to our site, please look around and of course, let us know how we may be of service for your next event!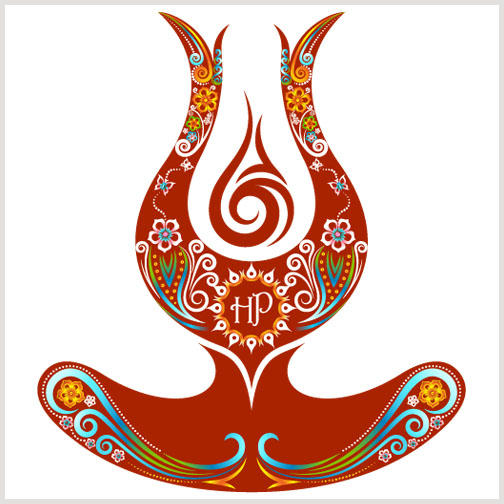 Henna Party is a celebration incorporating the ancient body art of Mehndi, and can be adapted to many occasions!  Henna Party is widely known to people and media for having the best henna artists in South Florida. Henna is known by many names around the world; "Mehandi, Mahandi, Mehndi, Henna, Hina, Heena, Red Henna and Temporary Tattoo" are some of the common names. Mehandi is fun and relaxing for all ages.
From weddings/shaadi and festivals, to blessingways and pregnancies (belly henna!), to Bar / Bat Mitzvah, birthday parties, sweet 16, bachelorette parties, bridal showers, fundraisers, baby showers, goddess parties, sangeets and night of henna, corporate events (corporate logo in henna!), to Moroccan / Oriental themed parties, we have something for everyone.
Henna designs make great custom party favors! With thousands of designs to choose from, our designs are inspired by many cultures, religions, symbols and historical periods, including Indian, Egyptian, Moroccan, Modern American, Jewish, Tribal, Arabic, Chinese, Thai, Native American, European, African, Pakistani, Celtic, Russian, Japanese and more. We offer a range of options from simple to extravagant designs and services, and can cater our "henna tattoo" services to a wide range of budgets.
Ancient to modern, our henna style possibilities are limitless!
Irani Henna
Indian Mehndi
Arabic Henna
Pakistani Mehndi
Turkish Henna
Asian Mehndi
Moroccan Henna
Yemeni Henna
Bangladeshi mehendi
Faux Tattoo Henna
Sudanese Henna
Malaysia Mehendi
Persian Henna
Egyptian Hina
Bangladeshi Mehandi
Nepali Mehendi
African Henna
Somali Henna
Steampunk Henna
Mandala Henna
Kawwaii Henna
Manga Henna
Festival Henna
Party Henna
Teen Henna
Pacific Tribal Henna
American Tribal Henna
Cowboy Henna
Modern Fusion